-Better Networking. Better Meetings. Better Business
On September 13th, 2023, SHENYANG CANTA MEDICAL TECH. CO., LTD. attend the 10th "MEDICAL FAIR THILAND" with new small portable oxygen concentrator, star V series oxygen concentrator and 2.0ATA soft lying type hyperbaric chamber. With the growing international demand for medical products, technologies and innovations, Thailand, as a major medical market in Southeast Asia, the exhibition attracted more than 800 exhibitors from 40 Countries & Regions ,more than 12,000 international visitors from 80 Countries & Regions and 22 National & Group Pavilions. Canta Medical as a collection of respiratory medical equipment research and development, manufacturing, sales, service in one of the high-tech enterprises, participated in the medical exhibition.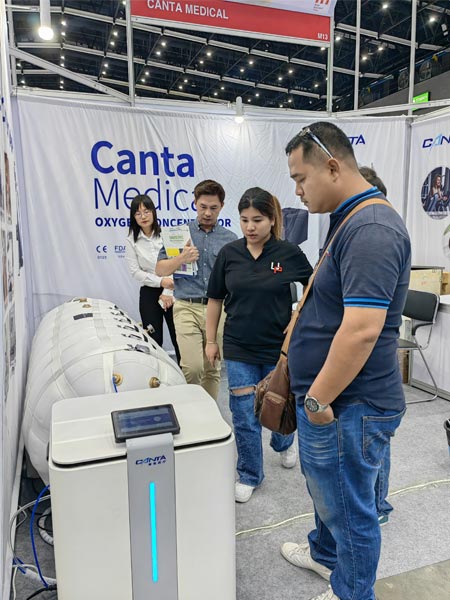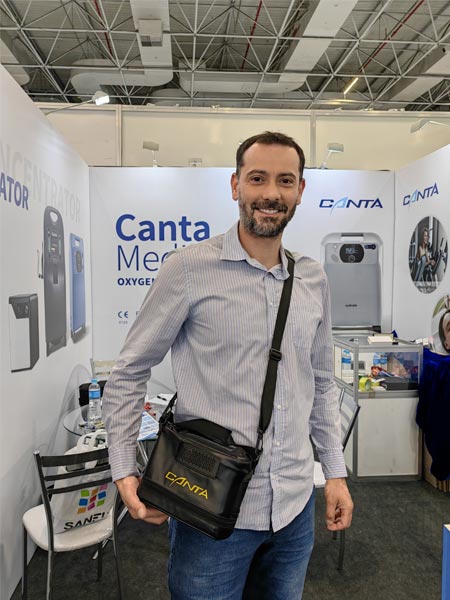 The small portable oxygen concentrator HPT-10, which appeared in Thailand Medical Exhibition this time, is a portable oxygen concentrator independently developed and produced by our company. With its small shape, stable performance and easy to carry characteristics, had won special attention in this exhibition; V-series star oxygen concentrator, as stable and high-flow oxygen products for Canta Medical treatment, have received the attention of professional oxygen users all over the world. As a new type of oxygen therapy product, 2.0ATA's soft lying type hyperbaric chamber has been frequently displayed in exhibitions at home and abroad, and has received the favor of sales all over the world.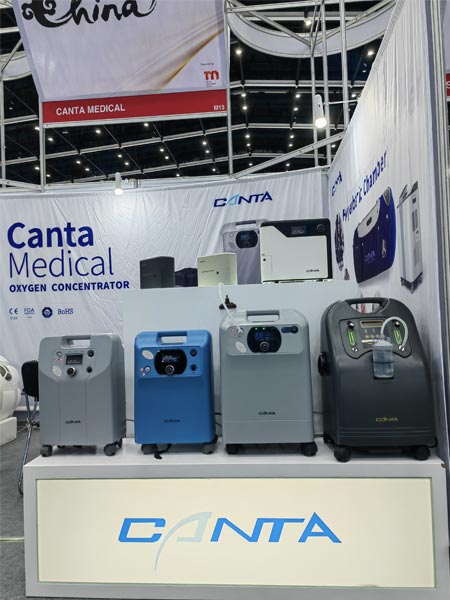 Canta Medical has passed the ISO13485 quality system certification and obtained the United States FDA and the European Union CE product certification, product safety and reliability have been fully guaranteed, and has been exported to the United States, Canada, Germany, the United Kingdom, Italy, Russia, Japan and other more than 50 countries and regions.
In this Thailand Medical Exhibition, Ms. Liu Yang, general manager of the Foreign Trade Department, led a professional foreign trade team, full of hope and enthusiasm, adhering to the corporate purpose of "professional service, heart to home", to provide the most professional oxygen services and solutions for each customer and each dealer, looking forward to establishing long-term cooperation with oxygen demanders around the world.