FIME 2023 is not only the largest international medical exhibition for the U.S. healthcare market, but it is also the largest event for healthcare companies, technologies, products and services in North America and Latin America, attracting more than 10,000 healthcare participants and hosting more than 500 medical device manufacturers and suppliers. Canta Medical, as one of the leaders of the oxygen industry, also participated in the event.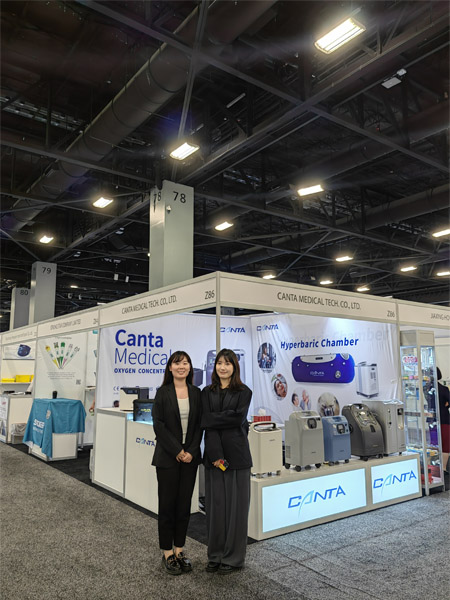 Canta Medical - focusing on the oxygen industry for more than 20 years, is an important exhibitor in China's medical industry. This time, with a full range of oxygen products,attracted a large number of exhibitors and individuals to stop and be interested in our new small portable oxygen concentrator and star V series, HG series products, and reached an in-depth cooperation.
As a pioneer in the oxygen industry, Canta Medical always bears in mind its own health mission, adheres to the original intention of the oxygen industry, and is committed to providing the highest quality oxygen products, services and overall solutions for the global demand for oxygen production.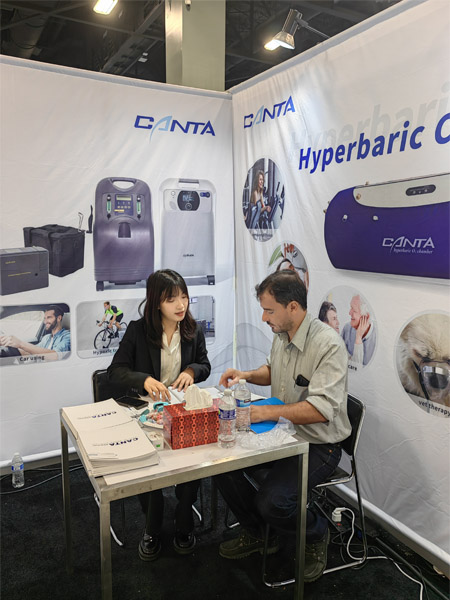 In the FIME 2023 United States, Canta medical has been recognized by professionals inside and outside the industry, and signed cooperation agreements with a number of enterprises and individuals. Canta new small portable oxygen concentrator and oxygen chamber products have attracted many international customers, agents and distributors and have reached a cooperation intention with Canta Medical, and want to learn more about our products and our brand. Canta Medical also welcomes customers from all over the world to visit our company. Canta will always be ready to welcome your visit.